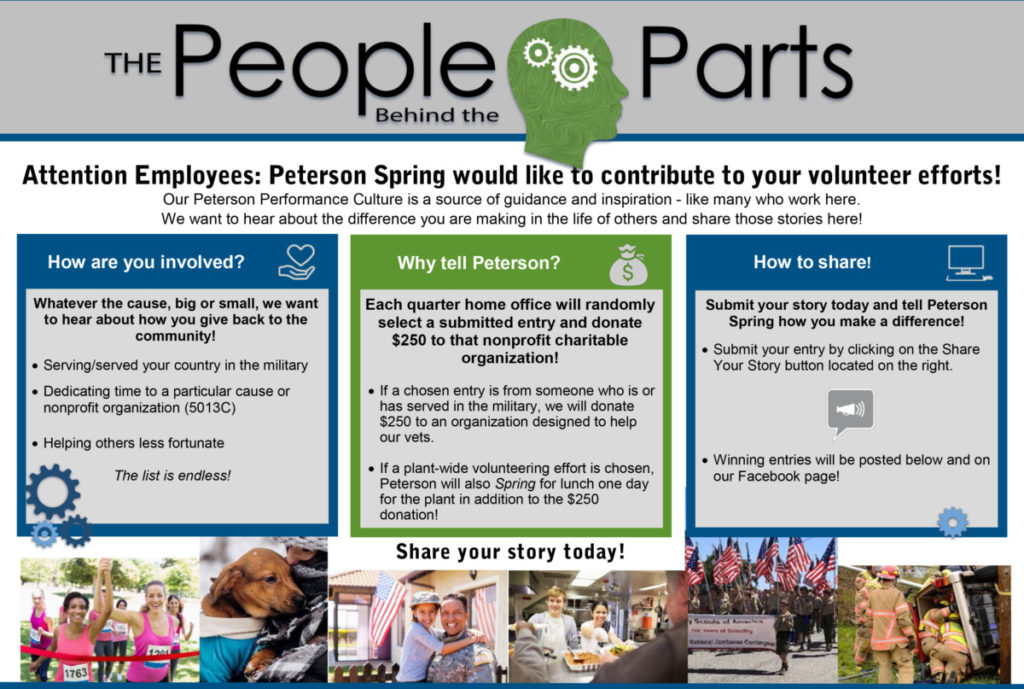 Click here to share your story!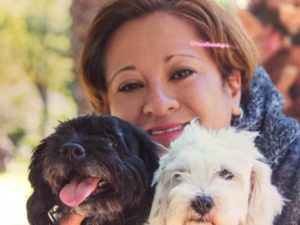 Lucero Perez, Master Scheduler at our Queretaro, Mexico plant has been selected as this quarter's People Behind The Parts Volunteer.
Lucero has been a donor to this organization for the past one and a half years. Lucero's love for animals has served as her inspiration to volunteer her time and efforts helping dogs in need.  "After my move to Queretaro I've seen how those who have no voice suffer, and how organizations without government help save the lives of animals and find a way to maintain them. I know how expensive a single dog can be, which is why I donate food."
When asked about some of Lucero's personal experiences, she said "In December of 2016, I had a Pug named Nena, who was sick and later died. In February 2017, I went to donate her things to a dog rescue where I ended up adopting another dog named Manola –someone had left her in a tent tied up without food or water. This broke my heart. She was so scared, and very tiny, now she is happy and healthy. I enjoy spending time with her and going on walks together. I also have another dog named Muneca -who was homeless, living on the street. It always breaks my heart to know that if I had not crossed either of their paths, they would have perished. I love my dogs they are everything to me."
Peterson's $250 donation save will go towards dog food to help those in need at Kika's Life A.C.'s non-profit organization.
Lucero has been with Peterson for nine years.
Check out Kika's Life A.C. Casa hogar y Asilo Canino on Facebook if you'd like to learn more.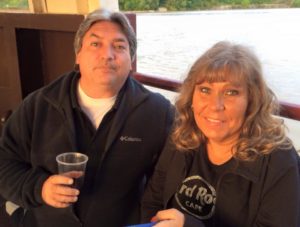 Timothy Gechter, Production Scheduler at our Maumee, OH plant has been selected as this quarter's People Behind The Parts Volunteer.
Timothy had originally joined the Fraternity in 1986 then rejoined in 2011.  His inspiration to join the Fraternity came from both his mother & father Eileen & Bobby Gechter who were life-long members of Aerie #3505 in Brunswick, Ohio who also enjoyed giving back to the community. Timothy had promised them both that he would carry on the tradition.
Timothy is a 2 term President of the Maumee Fraternal Order of Eagles Aerie # 2562 and currently holds the position of Northwest Ohio District # 14 Chairman. At the District level he had also served as Vice-Chairman and Treasurer. At the local level he holds the position of Conductor and junior past worthy President. He is also a member of the Maumee Fraternal Order of Eagles Ritual Team which is responsible for initiating new members.
When asked about some of Timothy's personal experiences with the Fraternity, he said "Each year we give away scholarships to three High School seniors in the surrounding communities. I had served on the Scholarship committee for several years and part of my job along with the two other committee members was to select the winners of our annual Scholarships. Reading through the applications and recognizing some of the community service that our young people do throughout the area was not only satisfying but very encouraging to know that the next generation is a caring and giving one. We look for these characteristics in our Scholarship recipients. We give to almost every charity you can think of and are well known for "People helping People". In 2014 I started the Maumee Eagles first annual golf-outing that had almost doubled in participants for the 2017 event, thanks to the help of our volunteers! We were able to raise hundreds of dollars for our charities which include Heart, Kidney, Diabetes and Cancer charities JUST TO NAME A FEW!"
Peterson's $250 donation along with what the Fraternity has been able to earn and save will go towards new uniforms for the ritual team.
Timothy will be celebrating his 10 year anniversary with Peterson on April 5th. 2018.
If you'd like to learn more about the Fraternal Order of the Eagles you can check them out at: www.foe.com/About-The-Eagles/Who-We-Are