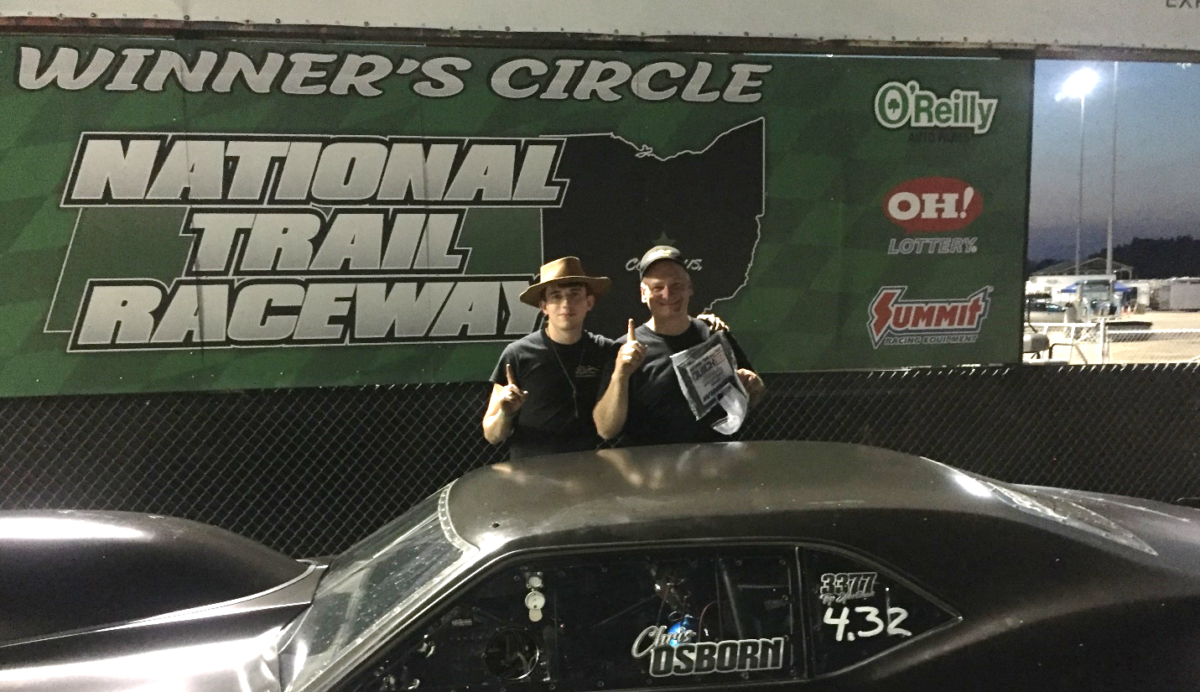 On June 20th, Chris Osborn and his acting Crew Chief, Hector Clarke, took 1st Place for PAC Racing in Columbus, Ohio. Driving a 1969 Chevy Camaro Z28 with over 1,800 horsepower, fully equipped with PAC Racing springs. After qualifying 6th in a very quick field, Chris and Hector managed to champion four successive rounds of elimination to claim the overall win. Having built his car from the ground up, and with the reliability and performance offered by PAC Racing springs, Chris has managed to dial in his Camaro to consistently beat out his competitors, even by thousandths of a second.
Starting with the company back in 1998 as a spring engineer, Chris has since developed new spring designs and manufacturing processes for the racing industry. Chris tests his products out in the trenches along with other racers. Chris also receives feedback from other racers who use PAC Racing products and uses that information to further evolve the spring designs and manufacturing processes. When asked about the feedback from the racing community that he receives, Chris noted that "There is so much passion for racing, going faster and more consistent.   That really drives us to improve our products for all the racers we interact on and off the track."
Chris was accompanied by PAC Racing Engineering Intern, Hector Clarke. Hector shares in the passion for racing, as he is the Captain of the Michigan Baja Racing team at the University of Michigan for the 2020-2021 season. Hector remarked that "even though the vehicle my team builds and Chris' Camaro look very different; they utilize the same critical components to win races. For example, Chris' suspension is very important for launching the car, just as important as it is for us when landing jumps." Hector exclaimed that he was very grateful for the opportunity to learn from Chris, and gained a valuable perspective into racing from an industry expert.